TRADITIONAL MEXICAN KAFTANS
HAND MADE BY LOCAL WOMEN ARTISANS
USING SUSTAINABLE NATURAL MATERIALS
BOHO DRESSES WITH LIGHT & BREEZY FABRIC
TRADITIONAL MEXICAN KAFTANS
HAND MADE BY LOCAL WOMEN ARTISANS
USING SUSTAINABLE NATURAL MATERIALS
BOHO DRESSES WITH LIGHT & BREEZY FABRIC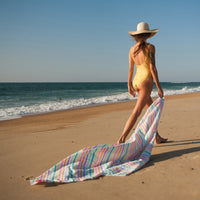 BEACH COLLECTION
In 2009, Laetitia, a French woman in love with Mexico, left everything and moved to Sayulita, a small village on the Pacific coast. There she fell in love with a traditional fabric that local surfers use as a large beach towel. 
Inspired by her many travels throughout Mexico, this textile designer revisits this great fabric by adding joyfully colored stripes. 
The designer did not need anything else to come up with a whole range of products and found Las Bayadas.
Shop Collection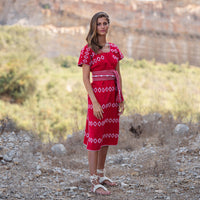 KAFTANS
The traditional Mexican Kaftan is hand-crafted in South Mexico, by several communities of artisans. Each kaftan is made from 100% cotton, dyed naturally by plants and seeds. The cotton is hand weaved in a traditional ancient technique using a back-strap loom, allowing for each weaver's own signature style. Garments take over a month to create, resulting in a unique one-of-a-kind product.
Shop Kaftans
WOVEN BELTS
Beautiful belt designs are brought to you as a suggestion of a complete total look for Lalitah's timeless kaftans. Another creation from our talented and dedicated weavers team, using cotton threads on the back strap loom, weaving significant Mexican tribals symbols with a wonderful fringe edges. 
Shop Belts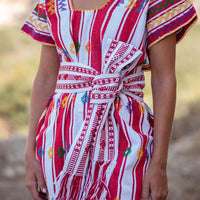 ACCESSORIES
A whole new and Boho-Chic collection of unique treasures from Mexico's Pacific coast's magical surfing towns. Hand made by local artists, who embrace the spirit of the ocean within our designs.
Shop Accessories
• TRADICION HECHO CON AMOR •
CULTIVATION
Lalitah's cotton plants are cultivated and harvested in Oaxaca by our local Mixtec artisans.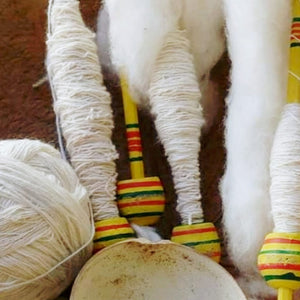 SPINNING
The raw cotton is teased and fluffed, then the fibre is pulled and twisted between the fingers into a yarn.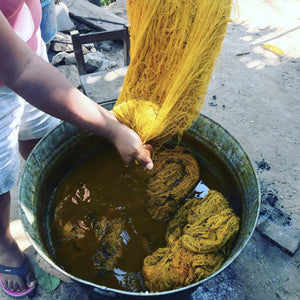 DYE
Natural dyes are produced from different plants and seeds, growing in the high mountains of South Mexico.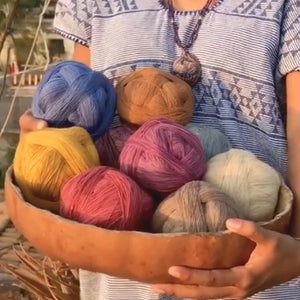 VIBRANT COLORS
Natural dyes are eco-safe and non toxic. The spectrum of colors is wide, but the basics are Red, Purple, Indigo and Yellow.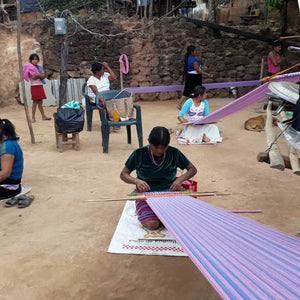 WEAVING
The fabric is weaved on a hand-made backstrap loom. Additional tribal symbols are weaved through with contrasting colors.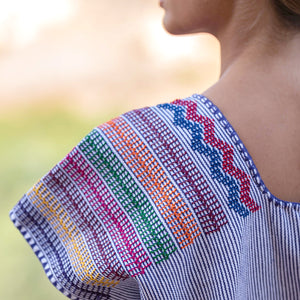 MADE WITH LOVE
The kaftans are an expression of love and respect for ancient traditions. Learned from an early age, craft becomes art.